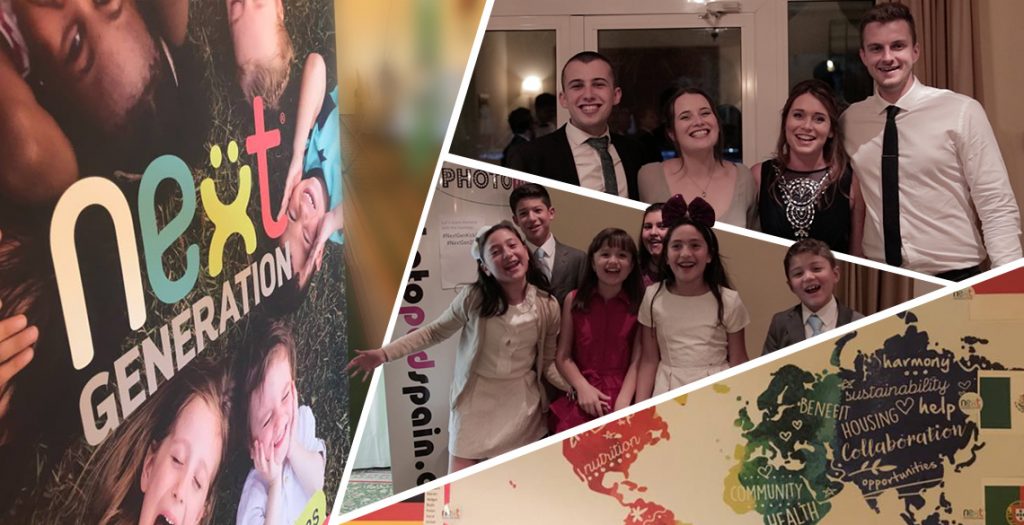 NEXT GENERATION LAUNCH EVENT
8 October, 2018
WORLDWIDE LAUNCH OF THE NEXT GENERATION PROGRAM
October 6th was the worldwide launch of the Next Generation program. The meeting took place in Denia Spain, where friends, families, and organizations from around the world came together. We learn about the goals and scope of this project that aims to create opportunities for children.
During the event, Ellie MacLachlan participated as master of ceremonies and gave the guests cheerful and youthful moments. Efraín Morales, CEO of Geos Holding and Next Generation Mexico representative, offered a welcome speech that emphasized the Next Generation project.
We witnessed a heartbreaking documentary. This provided the attendees with a closer understanding of the communities in Mexico. Because of this, everyone knows the challenge Next Generation project is facing.
Alexis and Anneliese Dyson, president and vice-president of Next Generation shared a few words with the audience. They also delivered a well-deserved recognition to John Farrow, the composer of the official song of next Generation.
Blair Baker and Pascal Van Kniff also participated. They shared information about the technological strategies that aim to accelerate the success of the program´s objectives. In addition, we listened to some inspiring words from Daniel Tylor.
The attendees shared a delicious dinner that was accompanied by Mexican mariachi, and a great magician who charmed children and adults.
Finally, Dr. Franz F. Simbürger, CEO of SICO Investment, spoke some emotional words that sowed in everyone, the desire to be part of the change that Next Generation will offer around the world. At the end of the event, the guests enjoyed the worldwide launch of the song and official video of the program.